CENTENNIAL JUNIOR ACADEMY is committed to the advancement of junior golfers and is proud to announce our Junior Golf Program for the summer of 2017. Teaching juniors the wonderful game of golf is a great responsibility, and with our guidance they will learn how the game of golf can become an important part of their lives. The Professional staff will stress patience, positive attitude, determination, focus, and hard work: all characteristics of not only good golfers but successful people. We as golf instructors take responsibility to teach not only the skills of the sport, but also the values of honesty, discipline, and respect for others. Our teaching team will focus on having fun and giving positive reinforcement throughout the camps. The junior program is open to kids ages 6-15 who are interested in learning the game of golf, making new friends and having fun! The week-long camps are scheduled for June 12-17, July 17-20 and August 14-17. Cost for each session is $56 per child. Call Centennial Golf Shop at 773-4653 for details.
Day 1
9:00-9:30 Registration & Introduction
9:30-10:00 Rules of Golf &Fundamentals
10:00-10:30 Putting Target Games
Day 2
9:00-9:45 Chipping & Pitching
9:45-10:30 Target Games
Day 3 (NOTE - AT QUAIL POINT GC)
9:00-10:30 Putting Competition at Quail Point Putting Course featuring 18 Fun Tournament wiith instruction
Day 4
9:00-9:45 Full Swing Motion, Irons & Woods
9:45-10:30 Target Games9:00-10:30
Basic Golf Rules & Etiquette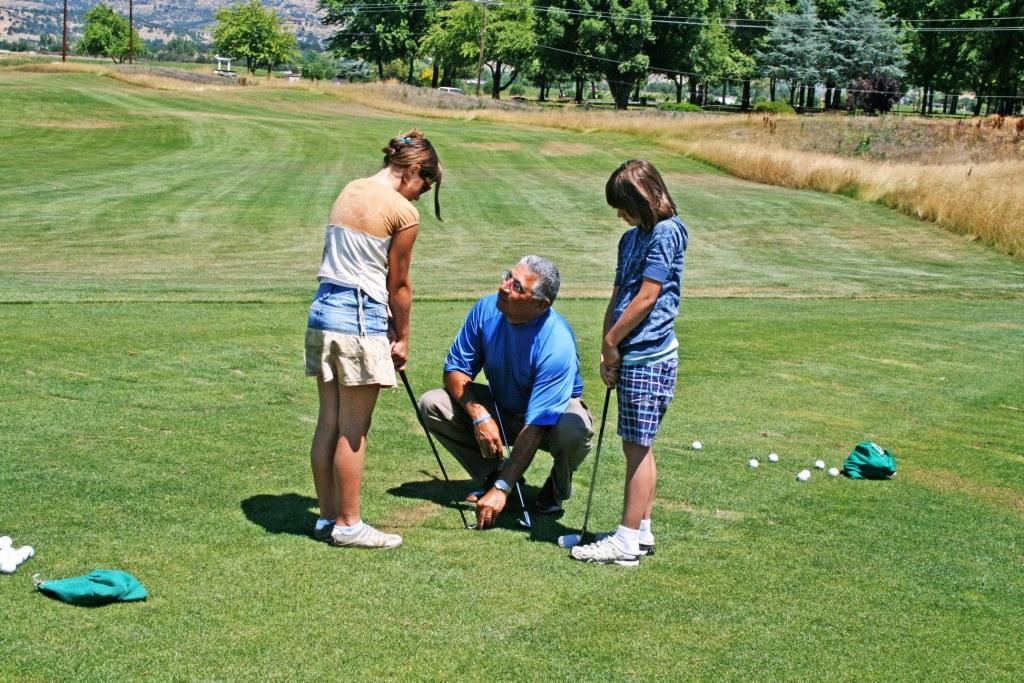 Try to arrive soon enough to give yourself time to warm up properly.
Replace your divots on fairways and putting greens.
After hitting out of a sandtrap, please rake your tracks.
Don't step on your fellow players putting lines -- the imaginary line that connects the ball to the hole.
Stand where you will not distract a fellow player.
After everyone has putted out, immediately walk to the next tee.
Finally, at the end of the round, shake hands
with your fellow players and thank them for their company.
At the end of the day, the great pleasure of the game
is the time you get to spend with your friends.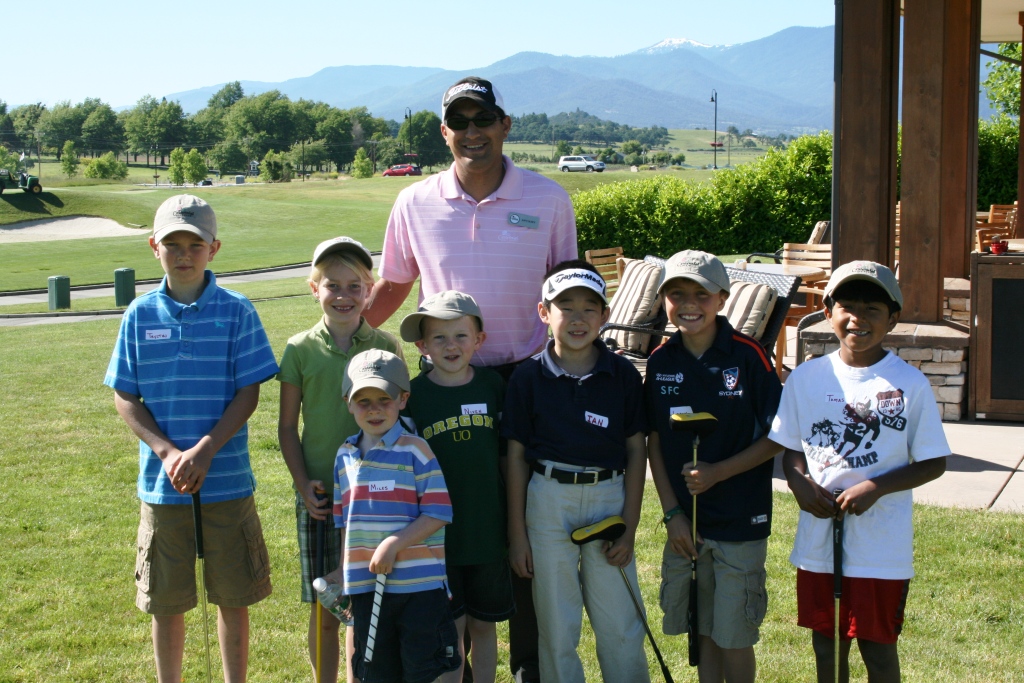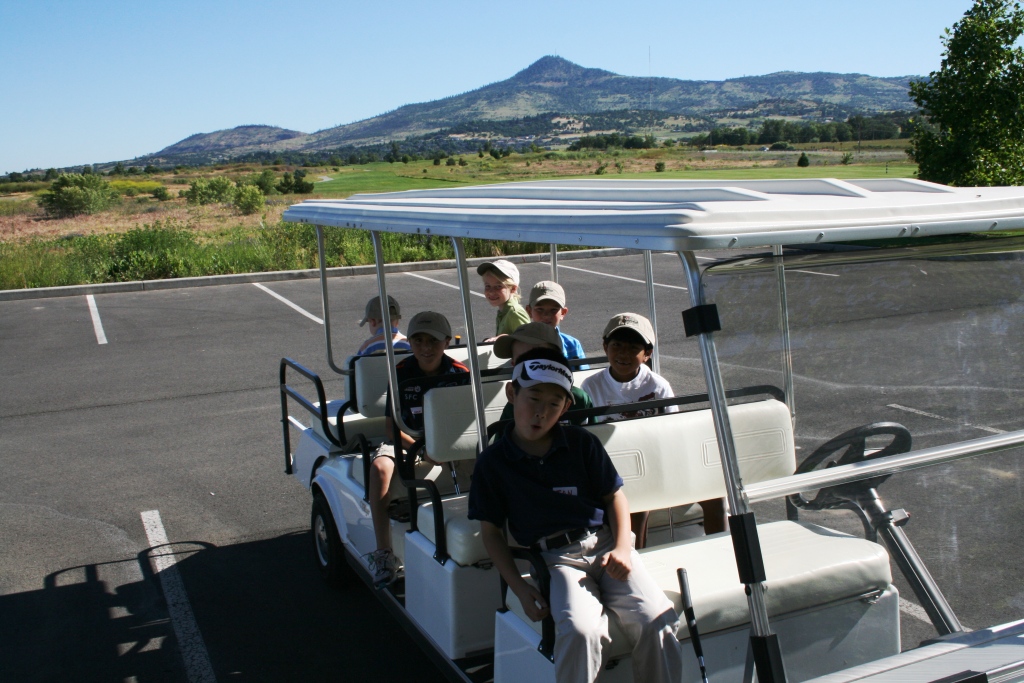 For questions or to sign up contact the Golf Staff at the golf shop 541-773-4653