Presidents Club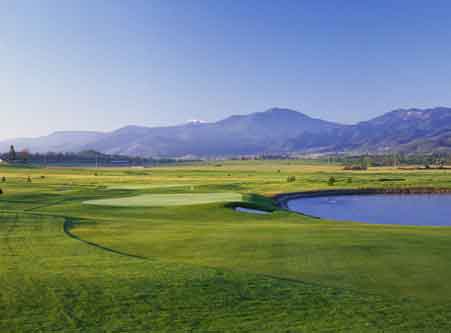 PLAY UNLIMITED GOLF AT
CENTENNIAL GOLF CLUB
Join the Presidents Club
No Initiation Fees! No Dues! No Assessments!
No Driving Range Fees! No Food Minimums!
Unlimited Green Fees for a year and a ton of other great benefits, such as:
Now including green fees at Quail Point (tee time reservations 5 days in advance)
Monthly payment option available for individuals, couples, and families (increase in rate-see shop for info)
Charge privileges available; leave a credit card on file and we'll bill you
Unlimited rounds of golf for members of the Presidents Club ($14 car fee will apply; annual golf car rental fee available)
Tee time reservations up to 14 days in advance.
Complimentary use of the Members Only Practice Facility
Complimentary Centennial Hat
OGA GHIN Handicap
20% off all non-sale Softgoods (apparel) merchandise items in the golf shop
10% off all non-sale Hardgoods (clubs, balls, shoes) merchandise in the Golf Shop
Reciprocal Privileges at facilites in the Pacific Northwest
Pacific Northwest
Roseburg Country Club
Running Y
Emerald Valley Golf Resort
Lake Shastina Golf Resort
Bandon Crossings
Florence Golf Links
PRESIDENTS CLUB PRICING
INDIVIDUAL

COUPLE

FAMILY

ANNUAL COST

INTERMEDIATE (39 & Under)

$2,840

$2,340

$3,960

$3,240

$3,960
Plus $100
per Child

$3,240

Optional Annual Golf Car Rental Fee

$600

$900

$900
Annual cost is subject to change. Presidents Club benefits are valid for one year from the date of completed purchase.
Monthly payment options for individual, couple and family available with a one year membership commitment.
* All guest green fees and Presidents Club fees are subject to change.
We Currently Have a Waiting List for the President's Club! Please Call to Add Your Name To the List!
CALL TODAY: 541-773-4653